Profil użytkownika pauleta19
zarejestrowany
26.06.2009
(3940 dni temu)
ranga
użytkownik
imię i nazwisko
Paweł
miejscowość i województwo
-, -
data urodzenia
19.05.1991
ulubiony klub
Arsenal Football Club
ulubiony piłkarz
Thierry Henry, Aaron Ramsey
zainteresowania
wengerball <3

TOP31 wypowiedzi Wengera:
1. "The only possible moment of happiness is the present. The past gives you regrets. And the future uncertainties. Man understood this very fast and created religion. It absolves you of what you've done wrong in the past and tells him not to worry about the future, because he'll go to paradise. It means make the most of the present. Man "self psychoanalysed" himself very quickly through faith."

2. "Criticism I accept with respect, but disrespect I can not accept and I will not respect"

3. "One of the things I discovered in Japan was from watching sumo wrestling. At the end you can never tell who has won the fight, and who has lost, because they do not show their emotion because it could embarrass the loser. It is unbelievable. That is why I try to teach my team politeness. It is only here in England that everybody pokes their tongue out when they win."

4. "Football is an art, like dancing is an art - but only when it's well done does it become an art."

5. "In my job, you expect to suffer. That's why when I go to hell one day, it will be less painful for me than you, because I'm used to suffering."

6. "If I go into a season and I say, 'For f***'s sake, if we don't win anything, they will all leave,' I have already lost. The problem of the media is always to imagine the worst. The problem of the manager is always to imagine the best." [August 2008]

7. "I believe the target of anything in life should be to do it so well that it becomes an art." [24.08.2009]

8. "I am only a guide. I allow others to express what they have in them. I have not created anything. I am a facilitator of what is beautiful in man"

9. "When I arrive at the gates of Heaven the Good Lord will ask 'what did you do in your life?' I will respond 'I tried to win football matches.' He will say: 'Are you certain that's all?' But, well, that's the story of my life."

10. "We live a society where everybody knows everything and it looks like it is a shame to say I don't know" [Arsene Wenger hits out at the constant sniping in the media.]

11. "The philosophical definition of happiness is a match between what you want and what you have. And what you want changes as soon as you've got it. Always more. Always better."

12. "My job is to give people who work hard all week something to enjoy on Saturdays and Wednesdays."

13. "Any man who concentrates his energies totally on one passion is, by definition, someone who hurts the people close to him."

14. "No matter how much money you earn, you can only eat three meals a day and sleep in one bed." [July 1999]

15. "We don't sign superstars, we make them" [01.09.2007]

16. [Alan Pardew criticised Wenger for fielding a team with no British players and Wenger replied] "I don't look at a player and tell him 'You're good, but you don't have the right passport'"

17. "It's like a child who is used to having ice cream whenever he wants. When it doesn't come when he asks he tends to get confused and nervous." [Wenger metaphorically describes the mentality of his players after a 1-1 draw with Crystal Palace in 2004.]

18. [On claims that he is an aristocrat and an educator] "Aristocrats had their heads cut off in France. I strive to pass on values. Not the right of blood. A civilisation that does not honour its dead or its values is doomed."

19. "If you eat caviar every day, it's difficult to return to sausages" [-After fans booed Arsenal following their 1-1 draw at home with Middlesborough in November 1998.]

20. "A football team is a like a beautiful woman, when you do not tell her, she forgets she is beautiful"

21. "I believe in work, in connections between the players, I think what makes football great is that it is a team sport. You can win in different ways, by being more of a team, or by having better individual players. It is the team ethic that interests me, always."

22. "Sometimes I see it [a foul by an Arsenal player], but I say that I didn't see it to protect the players and because I could not find any rational explanation for what they did."

23. "I believe one of the best things about managing people is that we can influence lives in a positive way. That's basically what a manager is about. When I can do that, I am very happy."

24. "When you look at people who are successful, you will find that they aren't the people who are motivated, but have consistency in their motivation."

25. "Nobody has enough talent to live on talent alone. Even when you have talent, a life without work goes nowhere."

26. "When people speak about highlights they always speak only about trophies. It's true that the trophies you win are highlights, but what you keep from your career is more the human things;more that sense that you could influence people's life in a positive way, you could help careers to take off. Moments where that sense of unity was real and not fake. That we were all onboard to fight together, we're all on a high together. These moments are of course linked with trophies, but not only that. You remember more the human experience, the moments where your team played fantastically well. Sometimes it's only five minutes in a game. But you strive for perfection and when you reach these moments they stay in your memory forever and you think it's worth to do it. And let's do it again." [16.03.2016]

27. "Comfort zone is the killer to be better. You can't confuse comfort zone with relaxation. It's not being copetitive or not having a competitive attitude in your day-to-day basis" [16.03.2016]

28. Wenger on his time at Arsenal: "It's a love story & you always expect a love story to last forever, but it can always stop suddenly." [30.09.2016]

29. "I am sure you would miss me when I am gone" [18.02.2013]

30. "I'm too attached to this club [to go somewhere else]. I will never completely leave this club." [22.04.2018]

31. ?I tried to be honest, commited and loyal. That I was not a shame to this club. It is a big club, and is respected worldwide. I want to see it grow bigger, hopefully from paradise.? [24.04.2018]

32. "Don't be scared to be ambitious. It's not a humiliation to have a high target and to fail. For me, the real humiliation is to have a target and not to give everything to reach it." [06.05.2018]

Wengerball 12/13
youtube.com/watch?v=ZMQsq1_pcbI

Wengerball 13/14
youtube.com/watch?v=vaCLvIVtdgU

Wengerball 14/15
youtube.com/watch?v=1pZIcO06x6w

Najlepsze 15 minut, najlepszego meczu z udziałem Arsenalu:
dailymotion.com/video/x22guaq_15-minutes-of-wonderful-football_sport

Aaron Ramsey - Best Dribbles And Skills
vimeo.com/134310153

Arsene Wenger - What have I become?
youtube.com/watch?v=WYOKj1pOM2s

Twenty Years of Arsene Wenger - Top 100 Goals
vid.me/1VKx

Lubię:
Alexis Sanchez, Tomas Rosicky, Aaron Ramsey, Jack Wilshere, Mikel Arteta, Laurent Koscielny, Santi Cazorla, Dimitri Payet, Riyad Mahrez, Yaya Toure, Kevin De Bruyne, Sergio Aguero, Eden Hazard, Luke Shaw, Ross Barkley, Hatem Ben Arfa, Andrea Pirlo, Gianluigi Buffon, Paul Pogba, Arturo Vidal, Wesley Sneijder, Javier Zanetti, Andres Iniesta, Thiago Alcantara, Cesc Fabregas, David Villa, Mesut Ozil, Isco, Toni Kroos, Marco Reus, Julian Draxler, Marco Veratti, Thiago Motta, Douglas Costa, James Rodríguez.

Noname'y: Adrien Rabiot, Yassine Benzia, Gilbert Imbula, Salih Ucan, Mateo Kovacić. Update: Ousmane Dembele.
| | |
| --- | --- |
| dodanych komentarzy: | 41243 |
| ilość komentarzy dziennie: | 10.47 |
| miejsce w rankingu komentujących: | 3 |
| procent wszystkich komentarzy: | 0.98% |
| otrzymanych plusów: | 6252 |
ostatni tekst:
Raport skauta: Santi Cazorla
Pełne imiona i nazwisko: Santiago Cazorla González Pseudonim: Santi Cazorla, z powodu niesamowitych umiejętności technicznych był nazywany także "naszym Ronaldinho" Poprzedni klub: Málaga CF Pozycja: Ofensywny pomocnik Wiek: 27 Data urodze... 12.08.2012, 09:40
| | |
| --- | --- |
| dodanych tekstów: | 1 |
| ilość tekstów dziennie: | 0 |
| miejsce w rankingu redaktorów: | 367 |
| procent wszystkich tekstów: | 0% |
| | |
| --- | --- |
| otrzymanych ostrzeżeń: | 0/5 |
Następny mecz
Ostatni mecz
Tabela ligowa
Tabela strzelcówStrzelcy

| Zawodnik | Bramki | Asysty |
| --- | --- | --- |
| Jamie Vardy | 19 | 4 |
| Pierre-Emerick Aubameyang | 17 | 1 |
| Mohamed Salah | 16 | 6 |
| Sergio Agüero | 16 | 3 |
| Danny Ings | 15 | 1 |
| Sadio Mané | 14 | 7 |
| Marcus Rashford | 14 | 4 |
| Raúl Jiménez | 13 | 6 |
| Tammy Abraham | 13 | 3 |
| Dominic Calvert-Lewin | 13 | 1 |
SondaMusisz być zalogowany, aby posiadać dostęp do ankiety.
Gracz marca
wybór redaktorów
Pierre-Emerick Aubameyang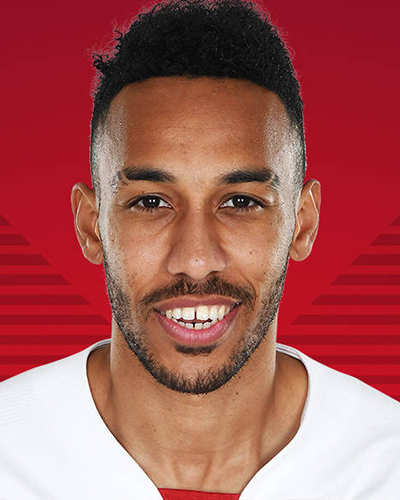 Gracz marca
wybór użytkowników
Alexandre Lacazette